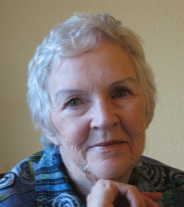 National POW/MIA Recognition Day (Friday, September 19th) is upon us and a time to reflect on the sacrifice of those who have served and continue to serve in the interest of preserving our freedom.


Dana will be attending an event in Albuqurque, NM on September 19th...
more details to follow.
Here are some of her thoughts on the significance of this special day.


"Through all these years since Vietnam, I watch with sadness as our government continues to engage us in wars across the globe for reasons that I don't understand or support. I question why we continue to put our fine young men (and now women) into harm's way – risking their capture or death - for no logical benefit for us...There are so many troubling and sad situations and circumstances surrounding our veterans who are deserving of our care, actions and support. I encourage you to get involved in any small way you can to alleviate and help with awareness for our still missing servicemen, veteran homelessness, unemployment, PTSD, VA hospital problems… the list goes on….. One person CAN make a difference."
---
For all you "techies" out there..."The Reluctant Sorority" is now available as an e-book! Click HERE to order yours today.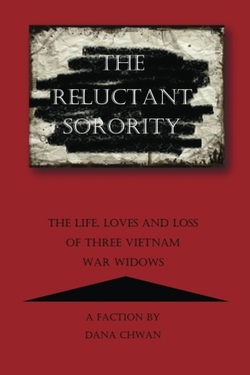 "The Reluctant Sorority" tells the story of loves and lives dramatically impacted by the Vietnam War. It compares and contrasts three couples – the soldiers who served and the women who loved them. From the rice paddies of Vietnam, to Red Square in Moscow and MacDill AFB in Tampa, Florida, the lives of the three men end in the bombing raid of a heavily fortified bridge in North Vietnam. The story follows the young widows who struggle to accept their new reality and rebuild their lives. This is not just another story about war; it is about heartfelt hopes and loves and dreams, and overcoming the consequences of war.

- A secret tunnel into the American embassy at Saigon.
- Smuggling gemstones out of Vietnam during the exodus of 'boat people' after the fall of Saigon.
- Secretly removing famous art treasures from Russia.
- Defection of a young widow desperate to start a new life in America.
- Russian and North Vietnamese possessing the codes for America's bombing targets in North Vietnam.

Where fact ends and fiction begins is seamlessly interwoven to tell the story.

The true part of the story begins in 1965 when an idealistic and patriotic 26-year old Air Force jet jockey is assigned to Ubon, Thailand for a 90-day tour of duty. Nearly two decades later, he finally comes home. From there the lives of the young widows from such divergent backgrounds, locales and motives converge through a series of twists and turns of fate.

The story of this convergence is uniquely presented for the first time in any form of literature. You'll long remember the surviving characters and their conclusion that war is insanity and their hopes that there must be a better way to settle conflict.

Dana Chwan is the surviving widow of an American serviceman who lost his life in the Vietnam war. She has been an outspoken advocate for the families of veterans and spokesperson for the POW/MIA issues that still smolder from a tragic chapter in American history.
---